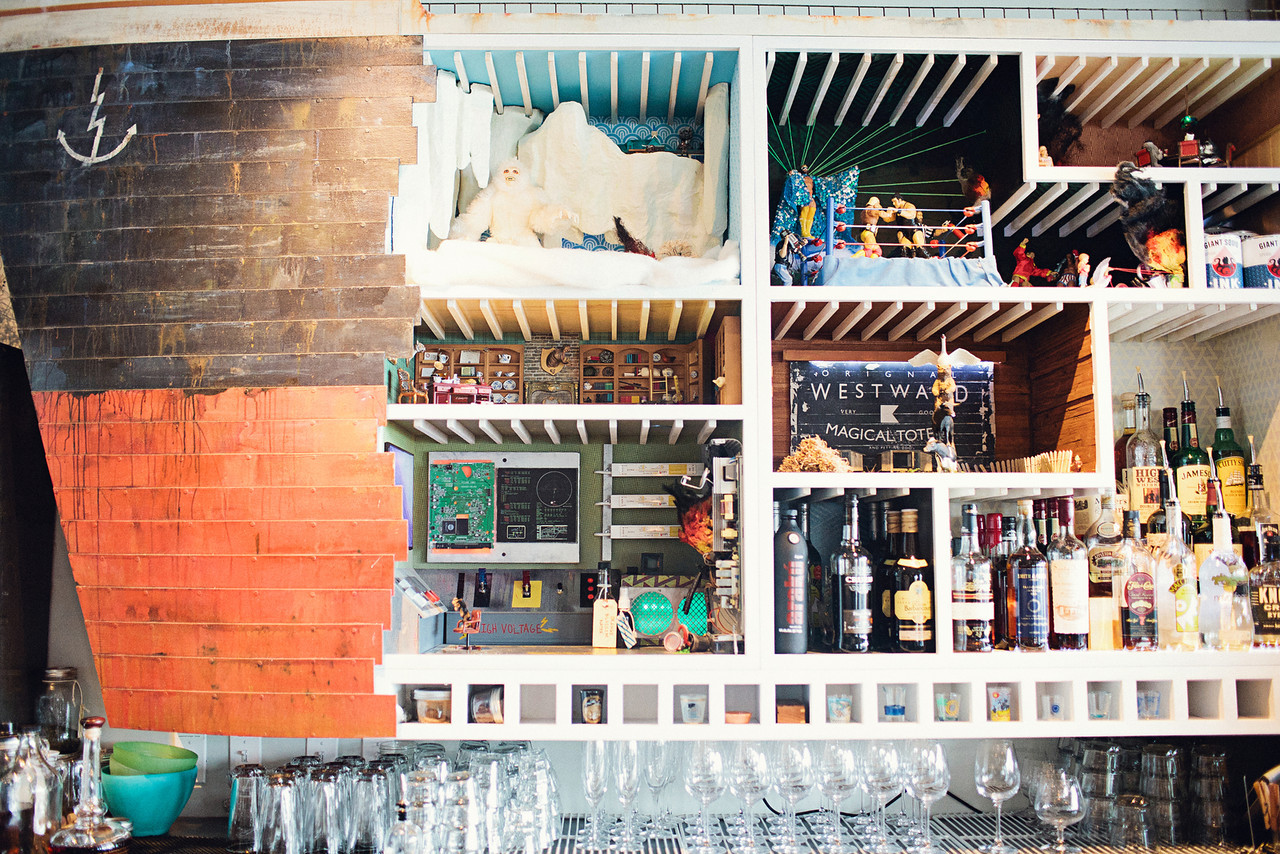 Tasked with creating a head-turning showcase bar, Electric Coffin transformed a simple set of shelves into another world. The boat form took inspiration from the maritime-centric restaurant space.
Explore the bustling activity in each cross section: Shark performing acrobatics? Check. Monkey making the control room go haywire? Check. Andre the Giant vs. Hulk Hogan? You bet.
The piece was accompanied by supporting artwork throughout the restaurant and bar. This project was completed in partnership with Graham Baba Architects.