In partnership with JPC Architects, Electric Coffin crafted an experiential space for T-Mobile's highly anticipated innovation lab.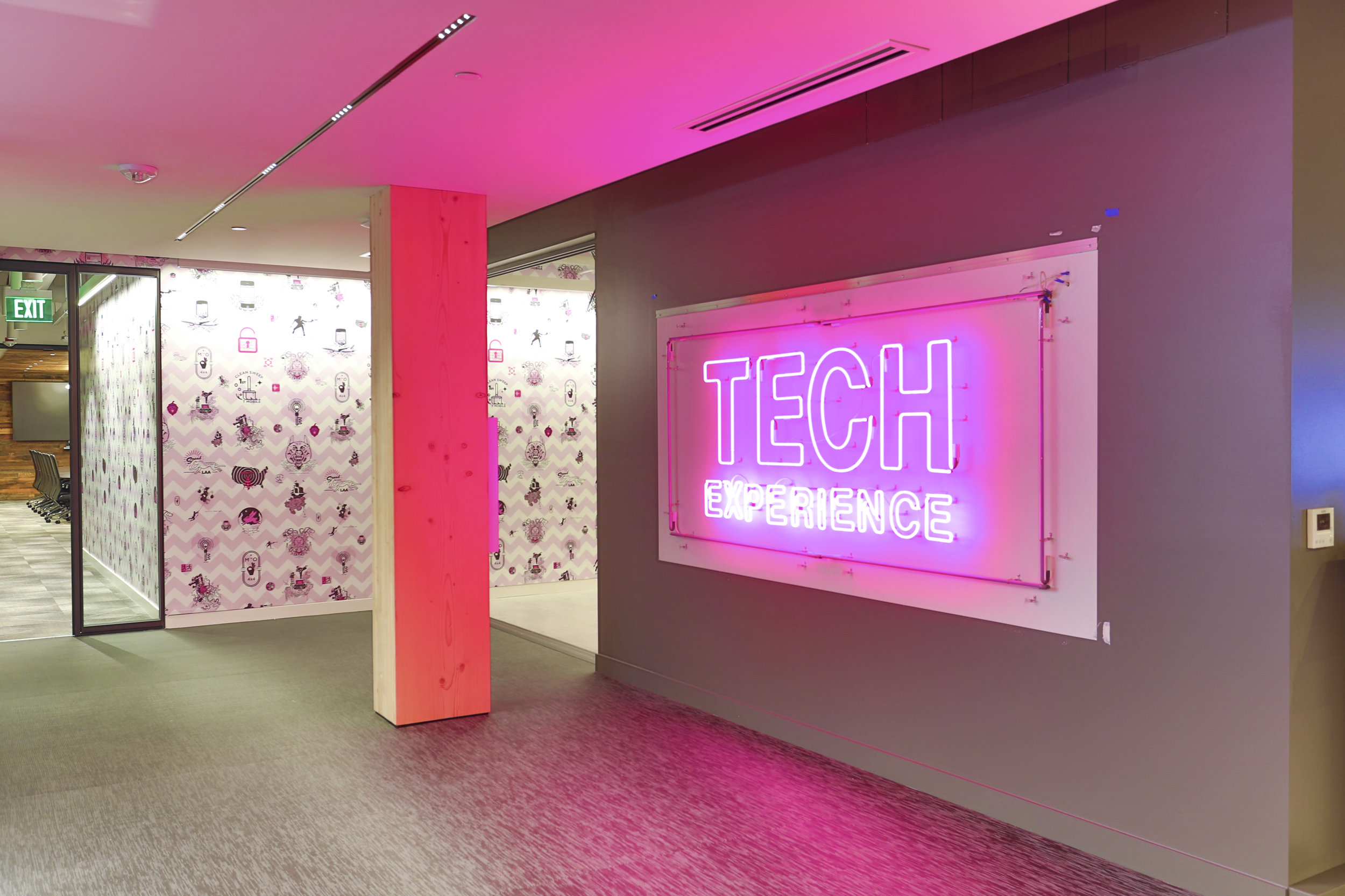 The overall concept for their facility was centered around three guiding themes; shift, natural technology, and modern lab. Preconceived notions of the office space were shifted by illustrating non-linear thinking through material, scale, and color.
Various art pieces choreographed an intuitive experience throughout the lab from one location to the next.
The final space features several pieces from Electric Coffin including a mobile device-filled infinity mirror, custom timeline wallpaper, LED-lit patent shelves, various murals, and a board room chandelier with illustrated motifs.