Upon arriving at the IDS Vancouver entrance, attendees encountered Electric Coffin's TreeHouse: an interactive sculpture exploring man-made and natural forms becoming one.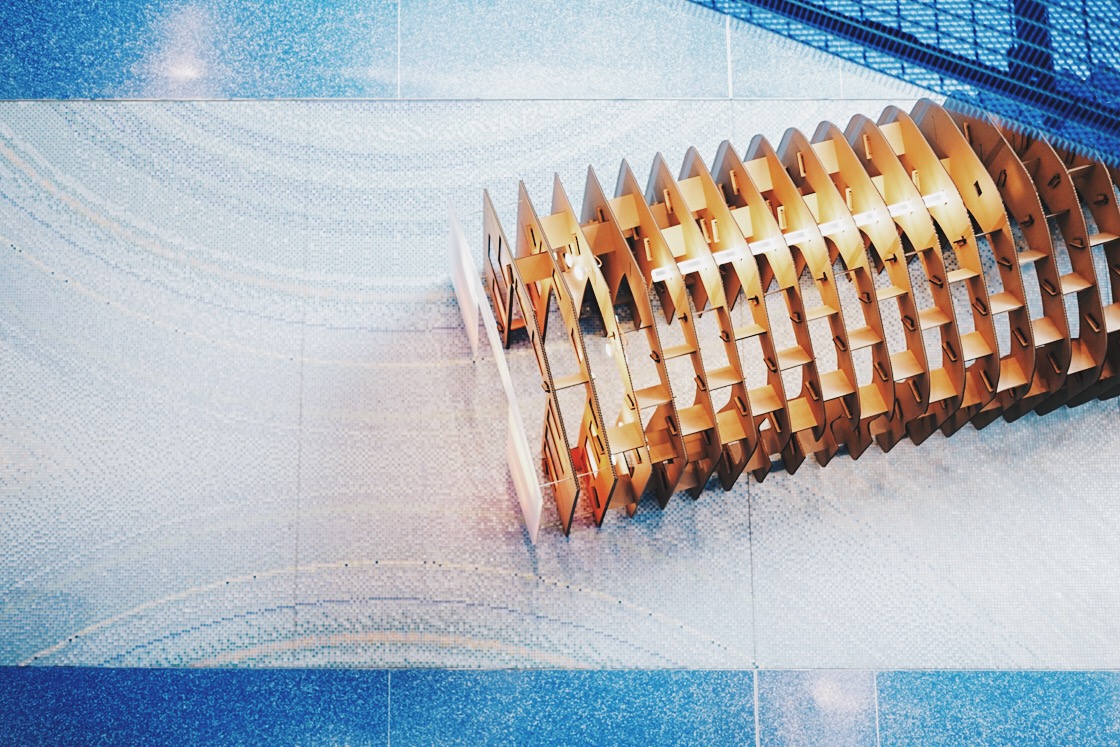 Tracing the permutation from one state to the next, visitors were immersed in the over 60 ft. long lit path. The piece seamlessly transformed from a 3form house shape into an organic, tree-like trunk crafted solely from cardboard.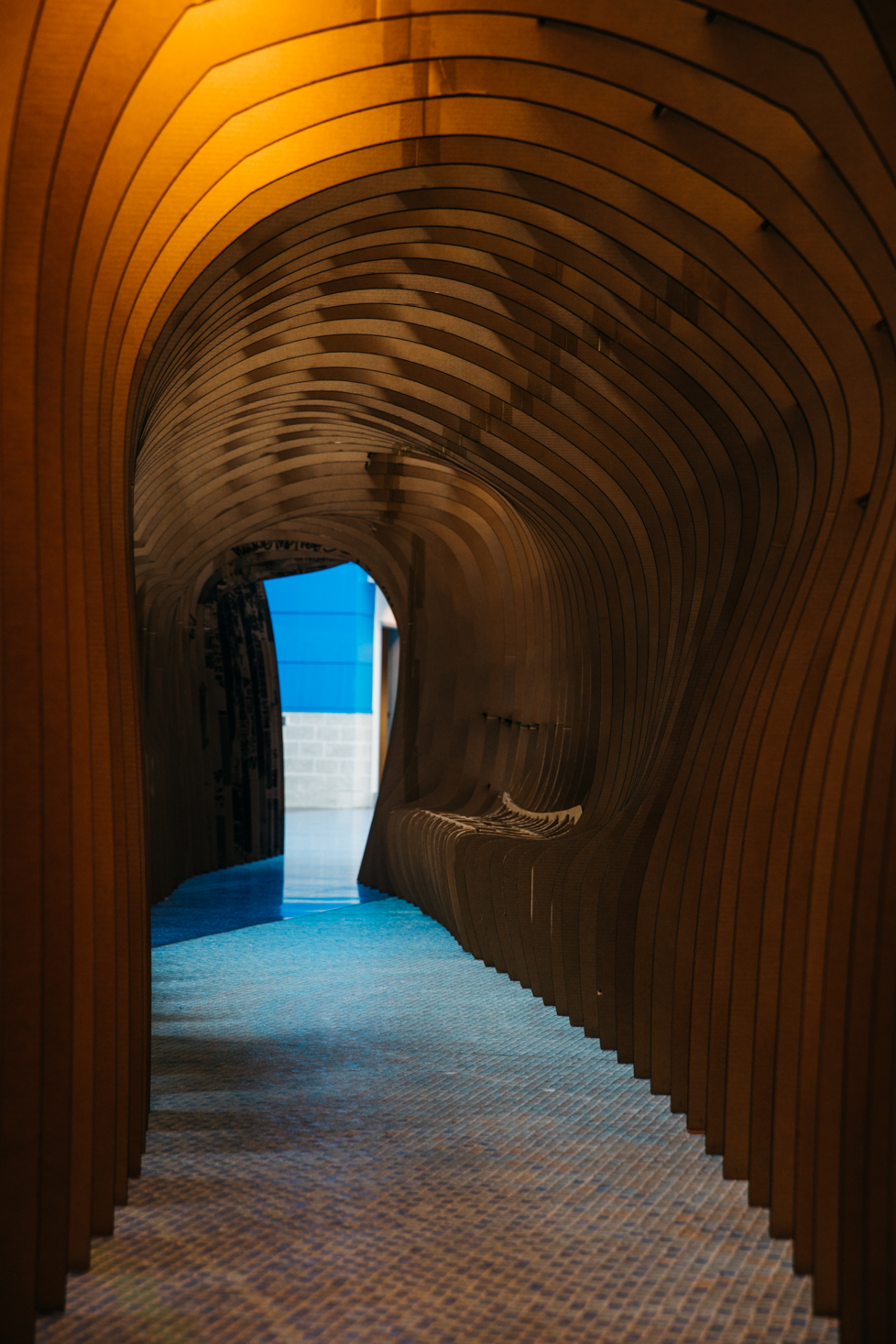 The installation was free standing and constructed with no tools or glue. Custom, laser-cut cardboard fasteners brought the mass to life; it grew to 12 ft. in height including a walkway, window, and interior bench.