This two-phase art installation was created for Facebook's Seattle office. The three-dimensional sound wave sculpture is comprised of discarded domestic objects found in local thrift stores, recomposed and finished with multicolored flocking.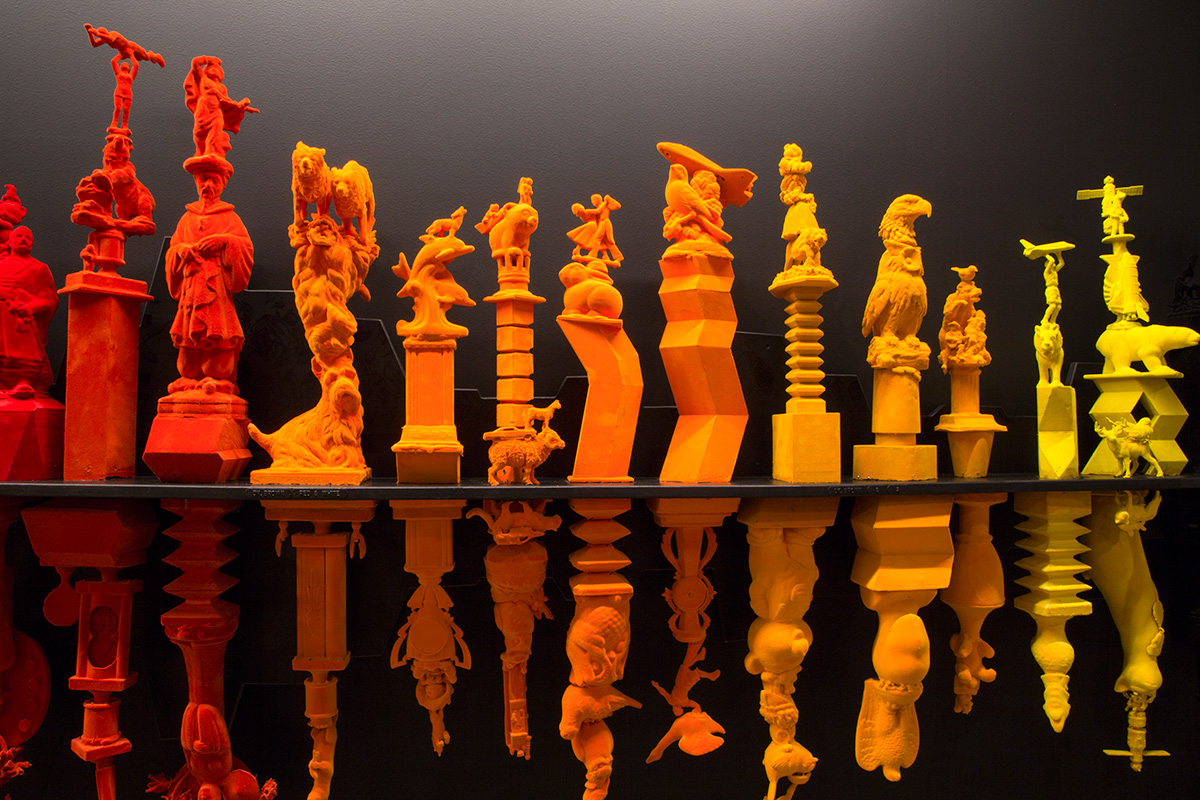 The shape is a physical, three-dimensional representation of a digital sound, created by transforming the recorded phrase: "Live like the Future is on Fire."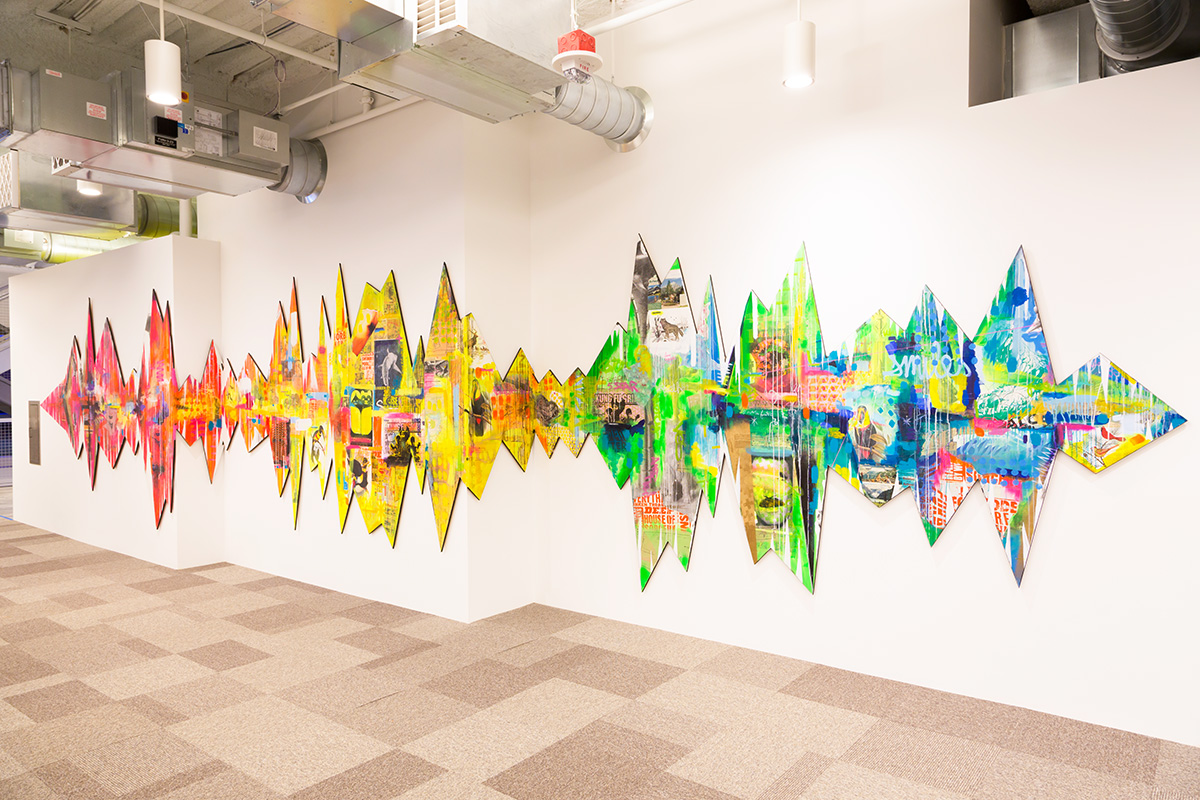 A complimentary, two-dimensional version of the piece was created with collage and acrylic paint for an adjacent office space.
The piece is featured in OPEN FORM, a book featuring select Facebook's Artists in Residence from the program's first five years.