East Trading Co. is a bar featuring the best of east and west. Inspired by the owner's childhood, Electric Coffin created art to represent Seattle's modern take on Hong Kong's traditional markets.
Electric Coffin created a faux time-worn wheat paste wall of posters, two larger-than life paintings, a spinning zodiac wheel, custom bar/bench screen prints, and a whimsical palmistry mural.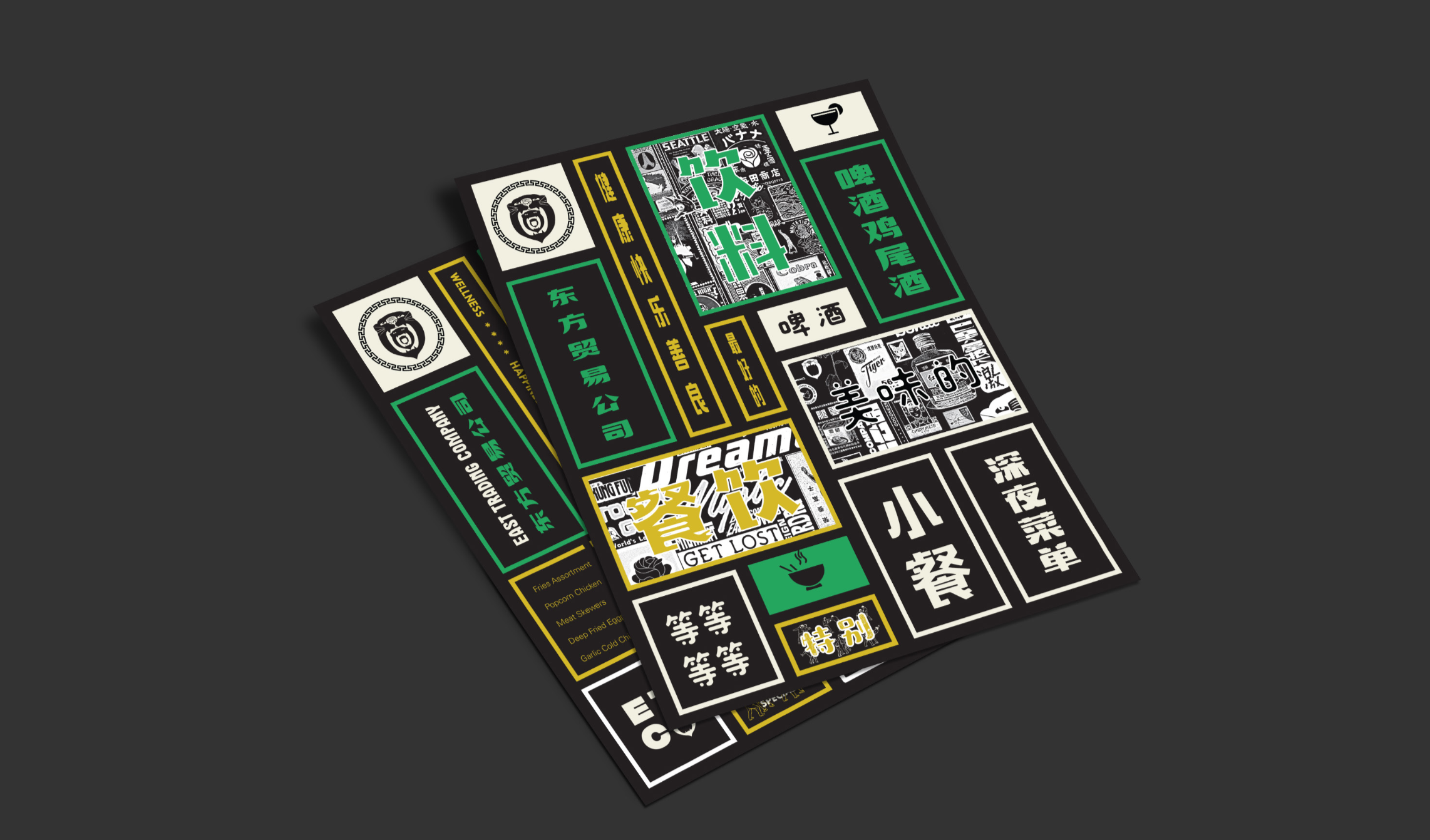 Alongside the art, East Trading Co.'s branding was created from the ground up. Logos, colors, typefaces and brand collateral were developed ahead of the bar's launch.
Immediately spacious and full, East Trading Co. opened its doors to high praise for both its menu and Electric Coffin's space design. This project was featured by Eater Seattle and Gray Magazine.