Dynasty Room is an experiential pop-up bar and event space celebrating the spirit of Seattle's International District.
In collaboration with architect Board & Vellum, Electric Coffin sought to blend the space's iconic existing features with modern expressions of art and culture.
Dynasty Room focuses on the visitor's immersive experience, punctuated by custom artwork and a gift shop full of Dynasty Room gear.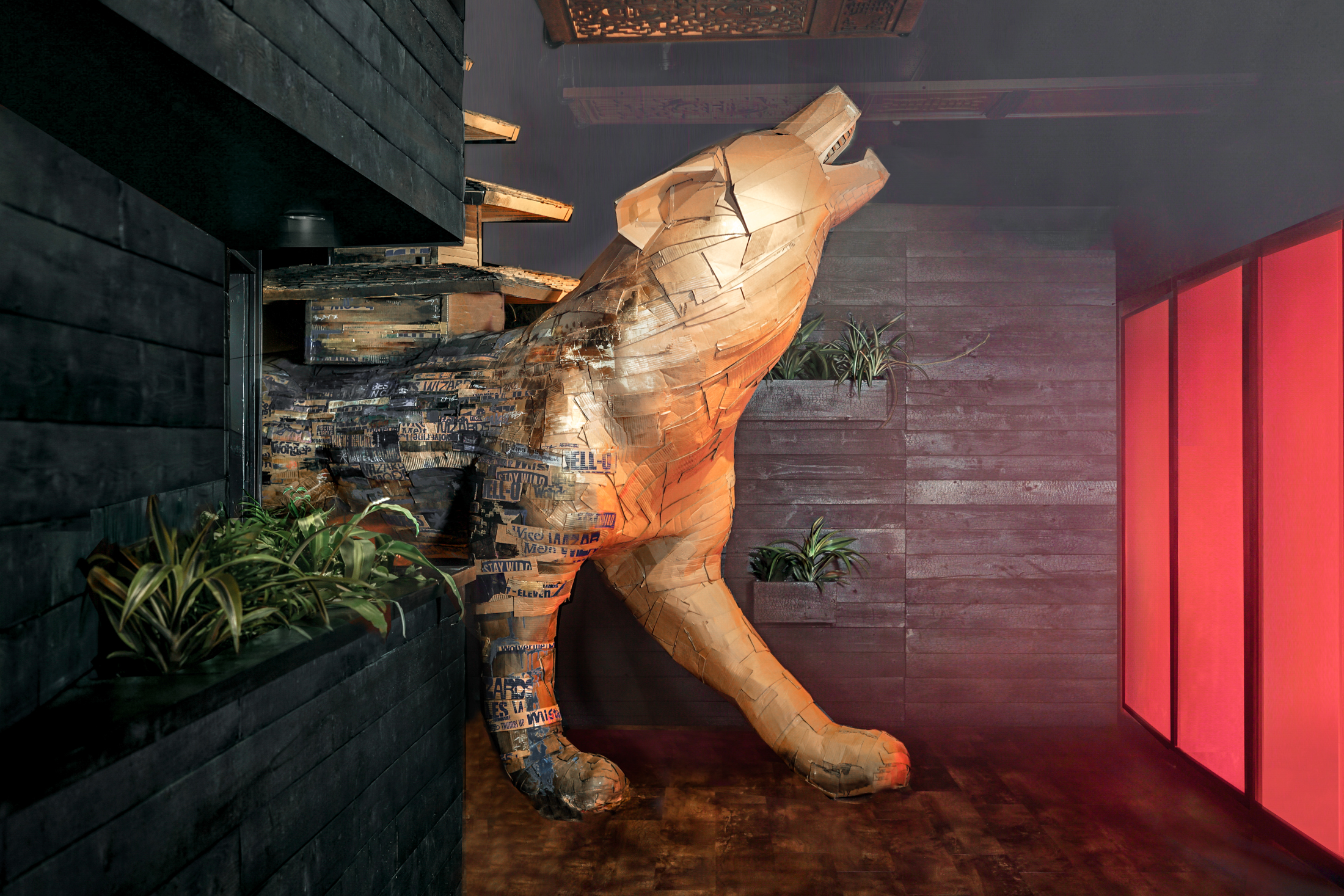 Upon entering, guests are greeted by a custom mural, ten-foot-tall cardboard wolf temple sculpture, and engineered soundscape.
Ambient sounds and subtle fog lure visitors further into the space: a hidden bar decked out in red and gold accents. Electric Coffin created custom wallpaper, table screen-printing, and back-painted glass artwork modeled after Chinese firecracker packaging.